Reflecting the need for workforce leadership in the food and agricultural sciences, in 2006, USDA's Office of Human Capital Management issued a departmental regulation on the implementation and administration of the Leadership Competency Framework.  The competencies measure a "pattern of knowledge, skills, abilities and other characteristics that an individual needs to successfully perform work roles or discharge occupational functions" at the USDA (DR 4040-412-001) and are used to assist in the recruitment, assessment, and selection of leaders as well as evaluate performance and assist in succession planning (DR 4040-412-001).
To prepare students to assume leadership roles in careers combating childhood obesity and promoting nutrition among Hispanic immigrants, CCS leverages CSUF's Student Leadership Institute (SLI) to create a Workforce Development Seminar Series. Enrolling in the SLI's Emerging Leaders "track", students take workshops in such topics as introduction to leadership, ethical decision making, leading and managing a diverse group, communication styles, teamwork and collaboration, time management, and vision and goal setting. To integrate their new knowledge with USDA-related careers, CCS requires each student take two supplemental workshops, in USDA careers and understanding the USDA and opportunities within, taught by the USDA-HSI regional officer. When possible, the WDSS facilitates in USDA student internships and subsequent employment.
The Workforce Development Seminar Series (WDSS) component dovetails with the USDA Leadership Competency Framework, by creating a unique model for combining content knowledge with workforce readiness and leadership development while providing information on USDA careers.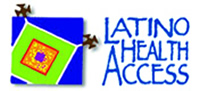 Student Leadership Institute
Keynote speaker Cheryl Grills, Ph.D., Professor of Psychology at Loyola Marymount University and expert in action research and evaluation. Grills is the Principle Investigator for the national evaluation of Communities Creating Healthy Environments of the Robert Wood Johnson Foundation. After Grills's talk, a panel provided their perspectives on health, communities, and the grassroots.